Thoroughbred Race Horse Champion Curlin May Be Sold
Posted by Super Admin on Sunday, February 8th, 2009 at 7:14pm.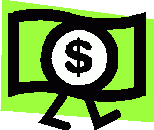 Thoroughbred race horse champion and Horse of the Year Curlin may be sold to settle a lawsuit that stems from the diet drug combination Fen-Phen.
The primary owner of the horse is Stonestreet Stables, who's owner is Jess Jackson (a noted winemaker and horse breeder). Stonestreet Stables owns an 80% stake in the horse.
The remaining 20% owners of Curlin are attorneys Shirley Cunningham Junior and Bill Gallion who acted as representatives of 400 plaintiffs in the Fen-Phen lawsuit that claim they were harmed by using the products. And now those 400 plaintiffs are claiming that their attorney representatives defrauded them out of as much as $64.4 million in the 2001 settlement.
And taking it a step further, a judge has ruled that those plaintiffs are entitled to the 20% stake that the 2 attorneys have in the horse.
Estimates put the value of Curlin in the $45 million range - or possibly even higher. Rick Porter, who recently sold Curlin's rival Hard Spun to Sheikh Mohammed bin Rashid al Maktoum for an undisclosed amount, estimates that Curlin's value would be a minimum of $60 million.
It is believed that there is an agreement to sell the horse - but in order to provide a clear title to prevent subsequent claims against the horse, is to hold a public auction. [Under Kentucky law, a public auction provides the purchaser clear title to the horse.]
Curlin is currently being boarded at Steve Asmussen's barn located at Churchill Downs in Louisville Kentucky.
---
---
Leave a Comment