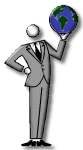 According to the Lexington Herald Leader newspaper, the World Games 2010 Foundation, Inc. has selected Fortune Commercial Properties located in Lexington Kentucky as the official commercial real estate company for the 2010 WEG.
Their company will be providing 10,000 sq.ft. of warehousing space along with 6,000 sq.ft. of office space for the World Games 2010 Foundation - as well as an undisclosed financial contribution to the 2010 World Equestrian Games.
The use of this space is expected to be primarily for storage as well as an operations center for the projected approximately 6,000 WEG volunteers that will be there helping out during the event.
Congratulations to Fortune Commercial Properties for the honor and contributions to this equestrian event!
…